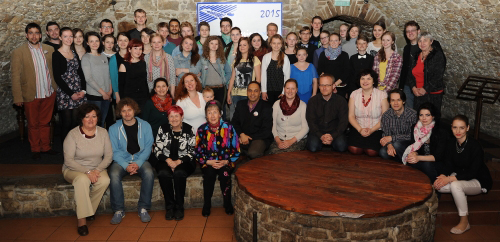 The International Dulcimer Festival came into existence in 1995. Its organizer, The Czech Dulcimer Association, resides in Valašské Meziříčí. During the period of more than twenty years' history, the festival has become a prestigious and an exceptional opportunty for professional and amateur dulcimer players to present this instrument as well as to educate a young generation of dulcimer players. This festival is the only event of its kind not only in the Czech Republic, but also all of Europe.

The International Dulcimer Festival takes place every two years in representative spaces in the town of Valašské Meziříčí. This holiday of dulcimer music is always prepared for a long-lasting time by the team of members of the Czech Dulcimer Association, dulcimer friends and well-wishers, in co-operation with ZUŠ Valašské Meziříčí and other institutions of Zlín county. The regular sponsors of festival are Town Valašské Meziříčí, Fund of Culture in Zlín county, Ministry of Culture in the Czech Republic, foundations and important firms in Zlín county.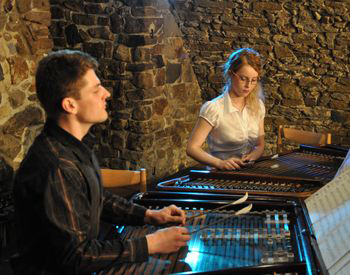 The main programme trends of The International Dulcimer Festival:

The competition for solo dulcimer players: participants from 8 to 30 years from the Czech Republic, Hungary, Belarus, Moldova, Ukraine and other countries.


The competition for double dulcimer players: it shows new possibilities of this instrument and it also initiates the need of authentic literature for this kind of musical arrangement.


The author´s competition: winning compositions are presented during the festival. The competition is specified for beginners and also for well-known composers and it supports the rise of new concert literature and results of this competition are necessary for further development of dulcimer play. The competition is appreciated very positively in professional circles.